Día de los Muertos, or Day of the Dead,
is a multi-day holiday celebrated throughout Mexico and the America's.
Dia de los Muertos honors loved ones who have died. Many people might view death as sadness and grief. It's a moment for celebration. The alter is covered with pictures, marigolds, painted skulls, candles favorite foods, paper cut outs, photographs. Sharing a meal with the family both living and dead brings love and connection.
So, what do these items symbolize?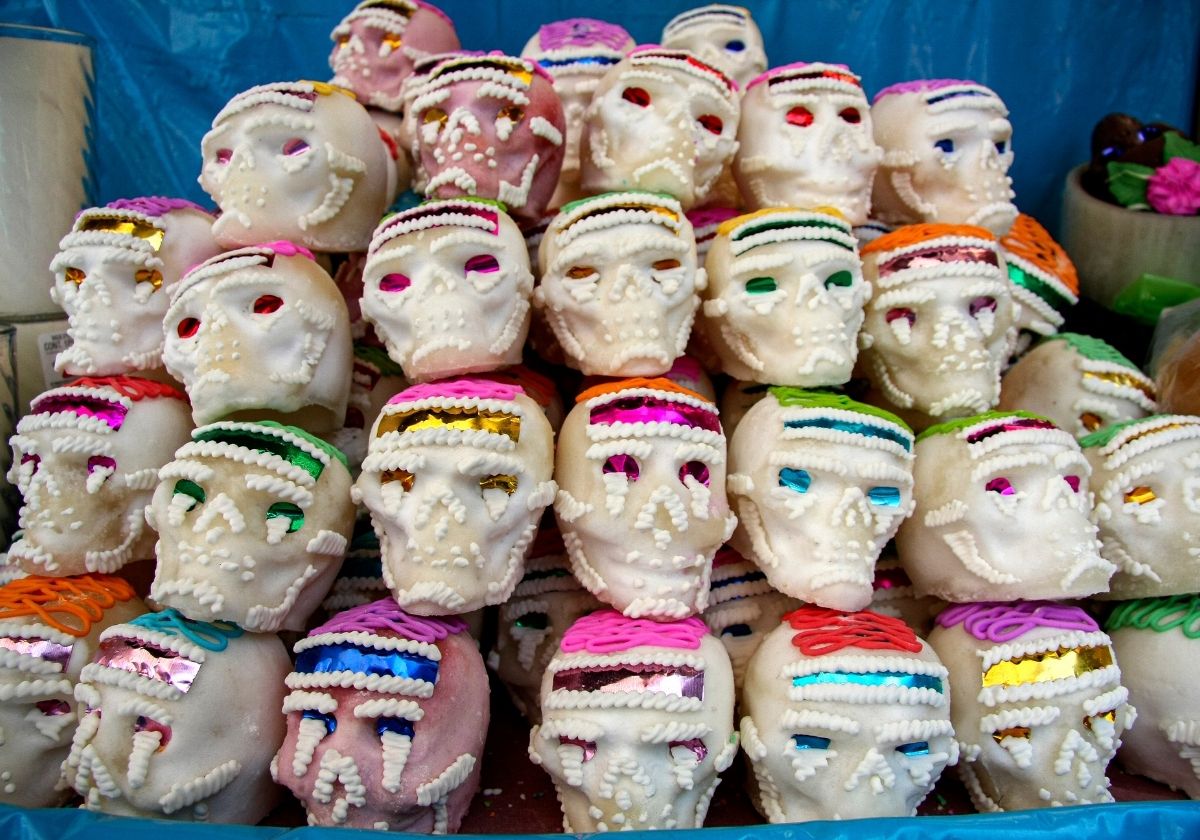 Skulls (calavera)
The most recognizable symbol of Día de los Muertos is the skulls are often made of granulated sugar, meringue powder and water. The mixture is molded into the shape of a skull, and then decorated with brightly colored ornamentation. These represent people who have passed and who arececiving offering on the alter. Sugar symbolizes the sweetness of life.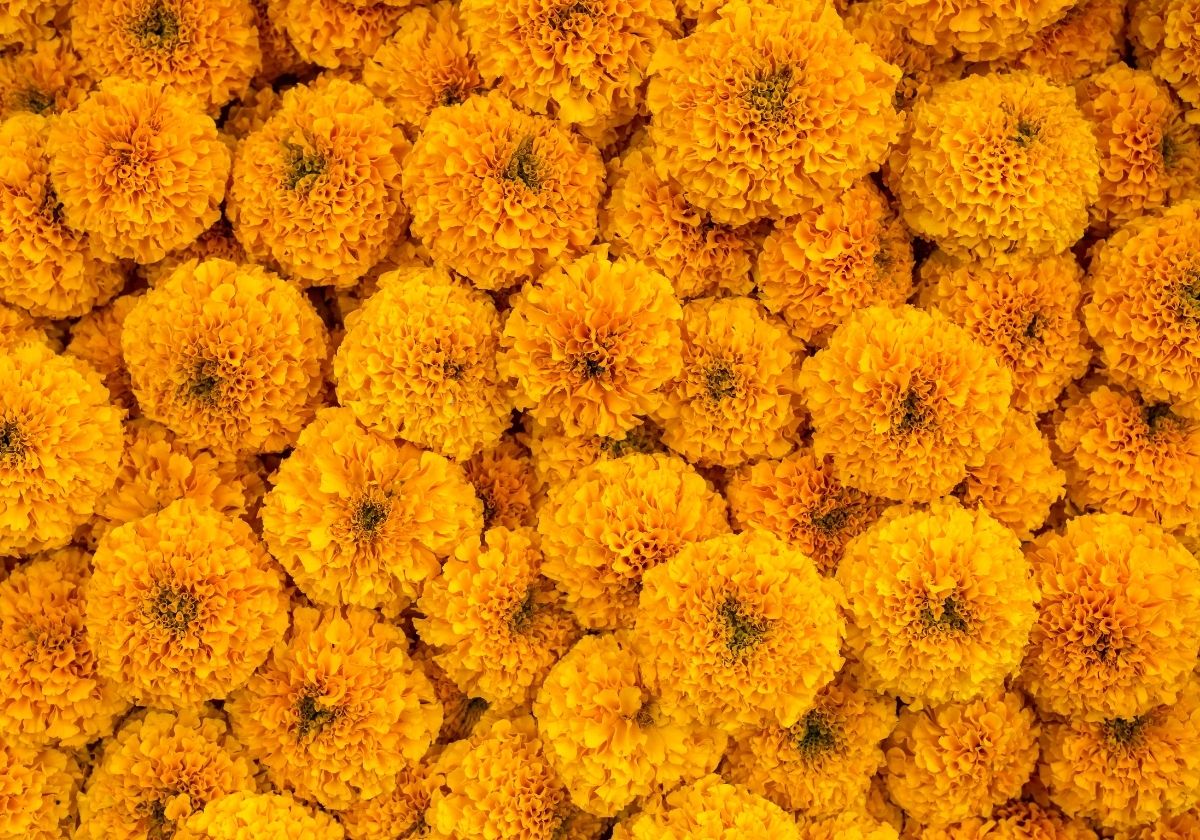 Marigolds
The "flowers of the dead" (flor de muerto). It is believed that the scent of these bright orange blooms help attract souls to the altar.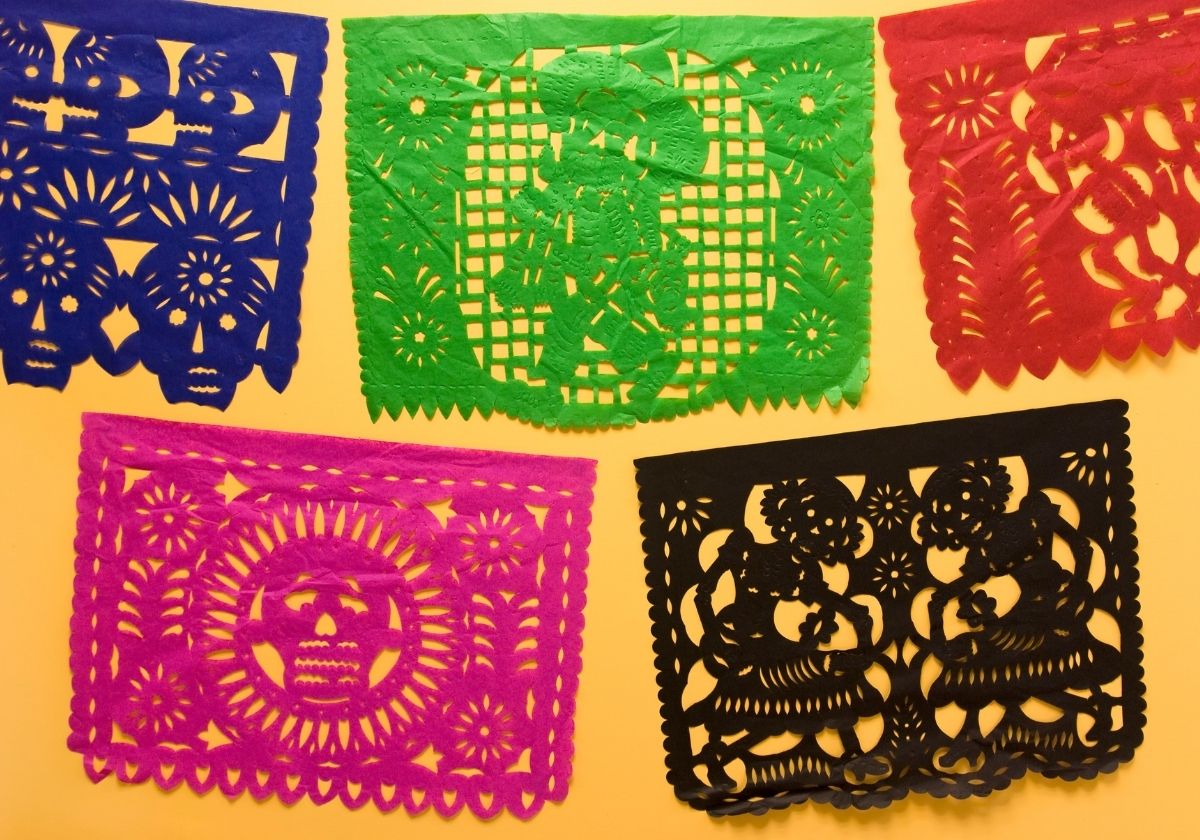 Perforated Paper (papel picado)
Many buy these beautifully cut images but they are often done by the hands of family members. The holes allow a wayf or sould to gravel through and visit The delicate nature of the paper is symbolic of the fragility of life.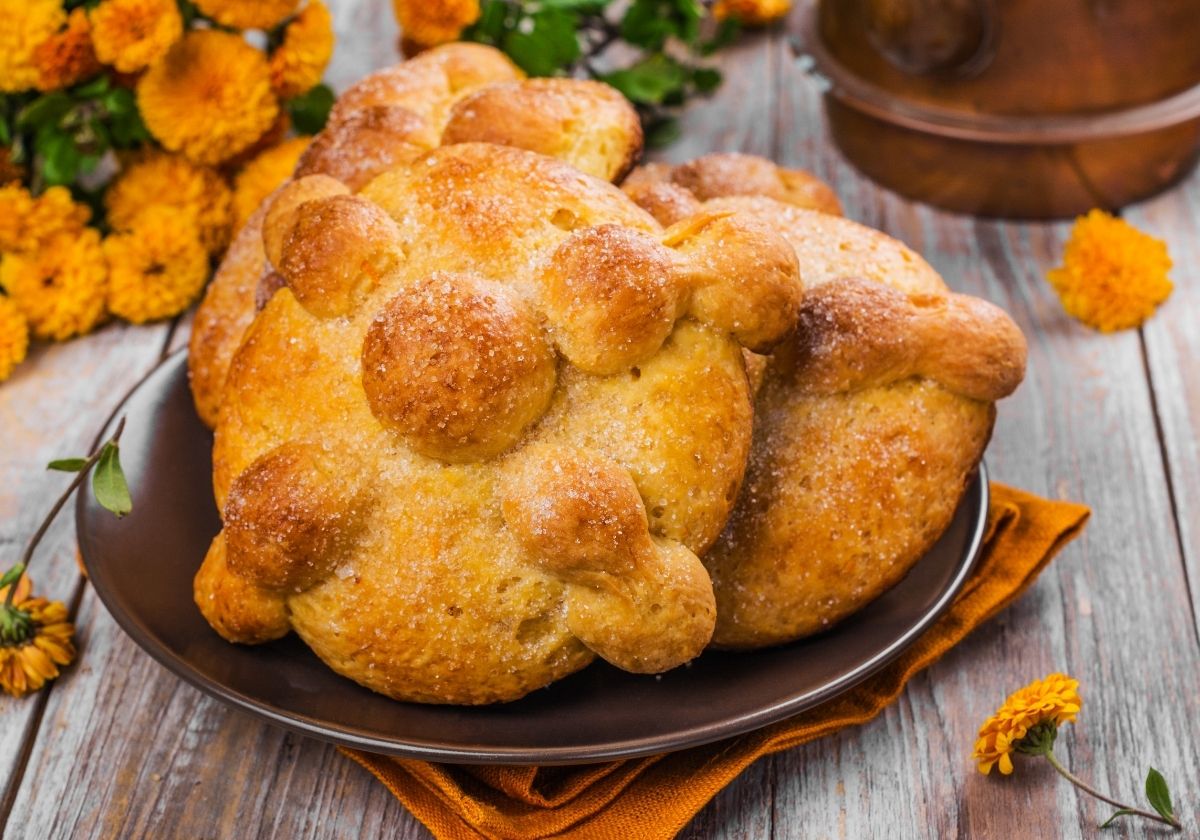 Pan de Muerto (bread of the dead)
This is a soft and sweet bread, designed with a circle and limbs to mimic the shape of skull and crossbones and is finished with a dusting of sugar. It's just one of a number of food stuffs placed at altars for hungry souls to partake in. The food of those who have passed are incorporated in the offerings at the altar too.
Salt
Salt is said to help quench the thirst of souls. Salt is set out in the pattern of a cross so the soul won't be corrupted. It helps from any corruption.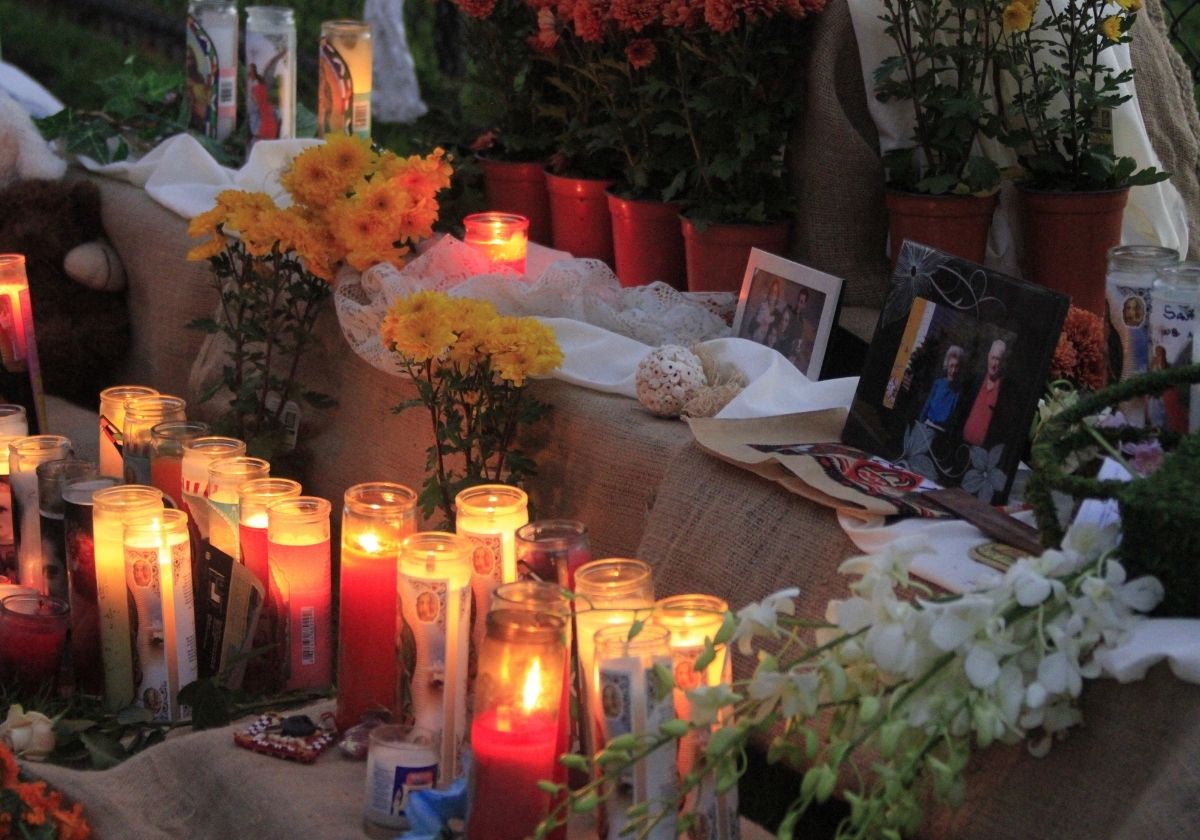 Photographs
Photos on of deceased family members are placed on the alter to drawn them the altar. Without these pictures the deceased cannot come back.