I had no idea how exhausting meal planning and preparation would be as a mom.
I've always loved cooking, picking out ingredients, and fun new recipes. But now that I have a family, I just look for meals that are super easy and can be done in 30 minutes or less.
I also like to give myself a break and enjoy a meal that someone else has prepared!
🍔 I decided to outsource my meal preparation last week because I was DONE with the day. I needed something quick, easy, and yummy. I quickly settled on McDelivery because I knew they'd have meal options to keep everyone happy! (That's the other family meal preparation drawback, there's always someone whining about something!)
Ordering was super easy, I just pulled up the Uber app on my phone (you remember, it's on your phone, you just haven't used it to go anywhere lately, lol!), placed my order and the food was on our front step in about 20 minutes.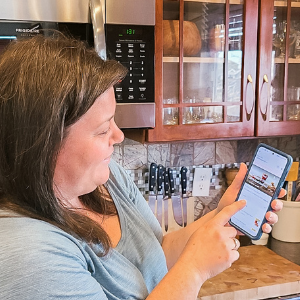 The kids were thrilled to see Happy Meals show up on our front step and I was thrilled that there weren't any dishes at the end of the meal!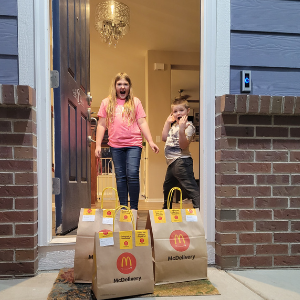 I love how the Happy Meal activities kept them at the table longer too. We played memory and helped them with other activities on the box. It was a fun way to interact as a family.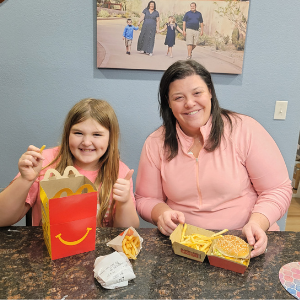 McDelivery is available for breakfast, lunch, or dinner and can be ordered from three delivery platforms: DoorDash, UberEATS or GrubHub.
You like deals too, right? Here's one for you: get a free crispy chicken sandwich (crispy, spicy crispy, or deluxe) with a $15 purchase when you use DoorDash March 2nd – March 7th, 2021 using code CRISPY.
For decades, McDonald's® customers have enjoyed fan-favorites like the Big Mac®, Quarter Pounder®, Filet-O-Fish®, and Egg McMuffin® sandwiches. And now, they are adding a new crave-worthy option 100% white meat chicken to their roster of menu classics: McDonald's highly-anticipated Crispy Chicken Sandwich. It is now at restaurants in three tasty ways.
Crispy Chicken Sandwich: For those who want to keep things simple — topped with crinkle cut pickles and served on a new toasted, buttered potato roll.
Spicy Crispy Chicken Sandwich: For those craving some heat — served with the new Spicy Pepper Sauce and crinkle-cut pickles on a toasted potato roll.
Deluxe Crispy Chicken Sandwich: For those looking for a little something extra in the toppings department— served with shredded lettuce, Roma tomatoes, and mayo.
I received a free meal from McDelivery in exchange for this review, all the opinions are my own!