1st Send a little love from the Sweetheart city.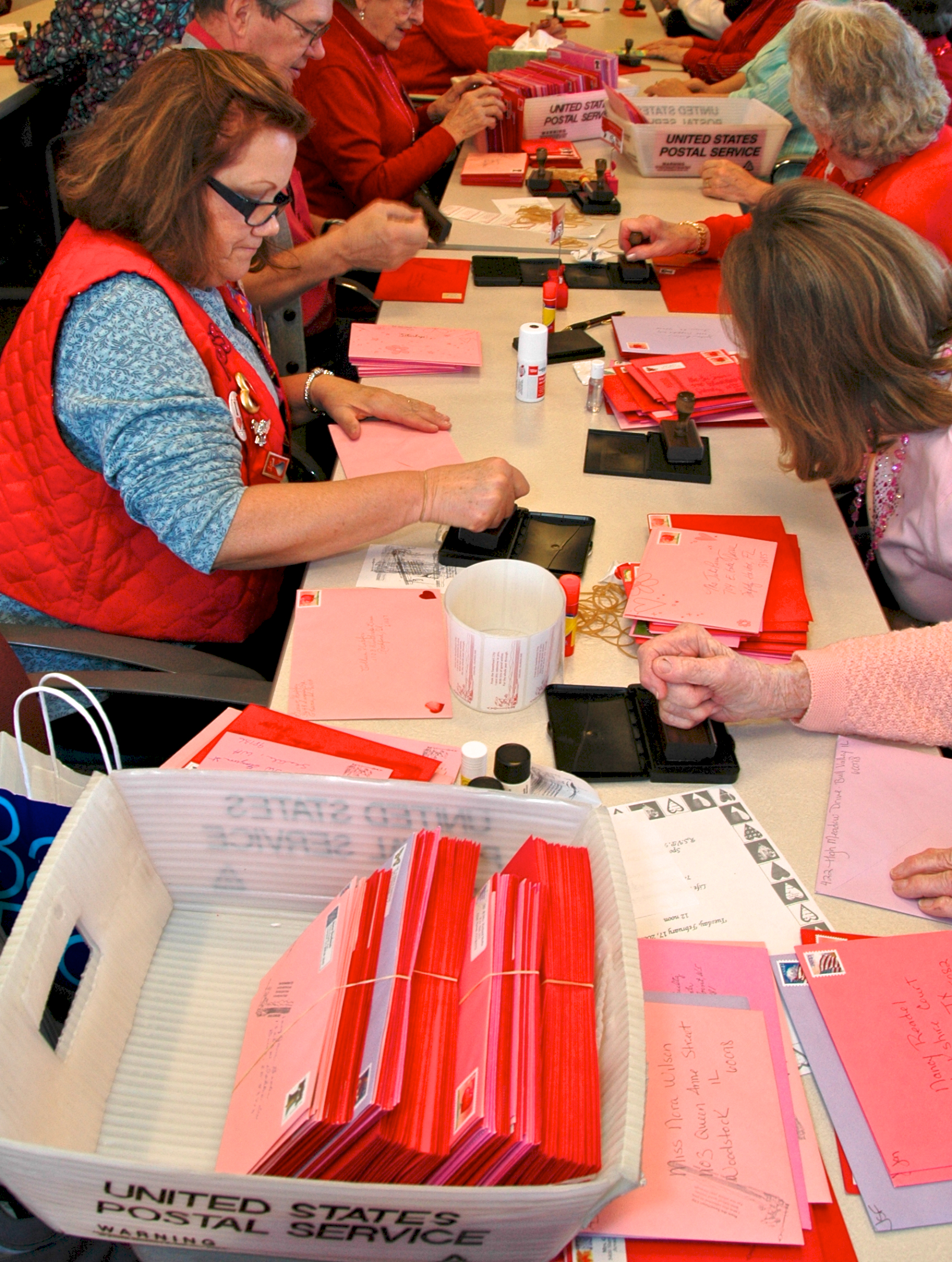 Way back in 1946 Postmaster Elmer Ivers Chamber of Commerce President and Ted W. Thompson and his wife Mable envisioned sharing the romantic name of Loveland Colorado with the whole world thus in 1947 the re-mailing program was born. Now you can have your personal card mailed to Loveland and re-mailed to its final destination stamped with the yearly Valentines poem. Or if you prefer you can go online buy the yearly Valentines card designed by a local artist and mailed with the poem to any end destination you choose. Find all you need to know about the re-mailing program here.
2nd Loveland Sweetheart Festival
At the Foundry Plaza, 4th and Railroad, Main Stage, Rialto Theater all in Downtown Loveland. February 14th 5-9 and 15th 2-9. See the 2nd Love lock sculpture addition, Live entertainment, a special effects laser light show, Palace of Sweets, For the Love of Beer tent, Kids Street, Tunnel of Love, Community art projects, A mural painting at the corner of 4th and Lincoln, Sweetheart classic (4 miler on Feb 15th), and Little Ms Valentine and Little Mr Cupid contest at the Rialto! Meet Valentina! THere will be special libations for the festival as well. Custom made Loveland Valentine Coffee Sweetheart blend with a mint mocha flavor. Grimm Brothers Brewhouse has designed a special brew called The Bleeding Heart a delicious Baltic Porter brewed with Blackberry and Tart Cherry. If you are a wine lover like me you won't want to miss the Sweet Heart Winery creating the festival's first official valentine in a grape to barrel - a Valentine's Day 2020 special edition 2017 malbec. For detailed list of events click here.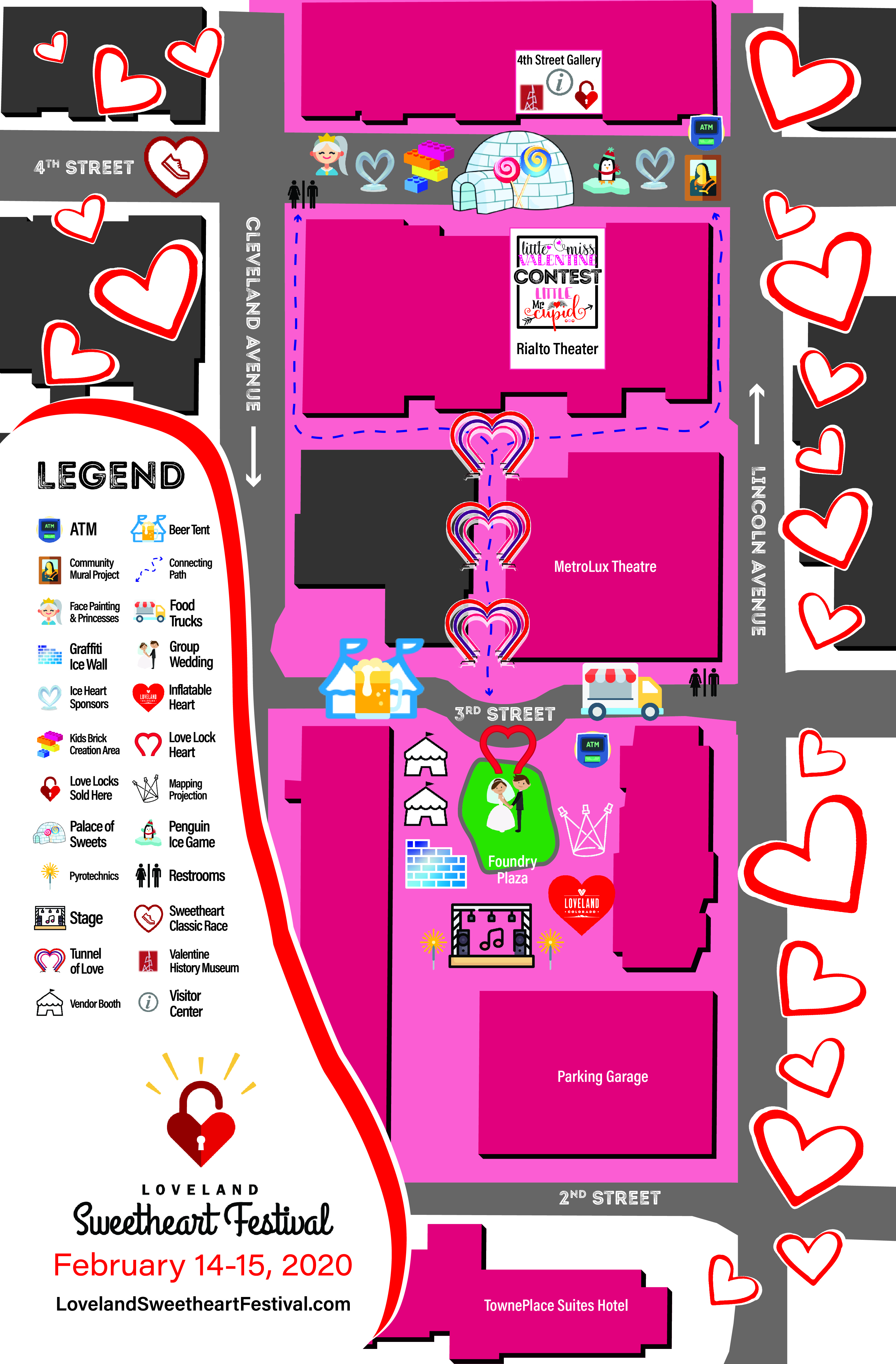 3rd Buy your Sweetheart a heart.
Every year for the past 40+ years, along the main highways through town Loveland lines the streets with large red hearts. Each heart has a loving sentiment stenciled on it. Some show gratitude from businesses to patrons, others celebrate wedding anniversaries, years together or just "Dan Loves Melissa". My favorites are the marriage proposals! As long as you keep the wording to 25 characters or less you can say anything loving! If you want to buy your heart you have to start early and act fast as they sell out quickly. This year's are already sold out. If you are interested in purchasing your heart for next year look at buying your heart in Early January! Cost is $50.
4th Find your HeART.
If you have a want to see some new places in Loveland that you may not have seen before. I recommend doing the "City With HeART" sculpture hunt. Instructions for the scavenger hunt are simple. 1) Locate all 30 hearts around town (with the help of a map ), 2) Snap a photo, 3) Go to the visitor center ( 5400 Stone Creek Circle at the Promenade Shops Outlets off I25 and 34). 4) Receive your souvenir! Simple!
If this isn't enough check out the newest way to celebrate in Loveland!
5th Get married or renew your vows at The Foundry Plaza in "The City Of Love" Loveland CO.
If you have found "The One", you can make this Valentine's day your wedding day. The city of Loveland will hold their romantic candlelight group wedding and vow renewal ceremony February 14th 4:30pm. All participants for weddings or vow renewals need to purchase their tickets online. Then on February 14th register from 2pm to 4:00pm at the Loveland Downtown District Office - 350 N Cleveland Avenue Loveland, Colorado 80537. The Group Ceremony is at 4:30 at The Foundry In the Park: From 1st to 3rd Streets Between Cleveland & Lincoln Avenues. Visit http://www.valentinesdayinloveland.com/ for more.
If you are getting married for the first time to your beloved you need to apply for a license through Larimer county and purchase your tickets online prior to the event. Tickets are $95 for both Marriage and Renewal of Vows. The day of your nuptials (February 14th), deliver your license to the event registration (at the Downtown District Office 2-4pm). After the ceremony your license will be signed by the officiant, then you have 63 days to return the license to the County Clerk & Recorder. At which time your license will be officially recorded. Let me be the first to say "Congratulations!"
To renew your vows, you don't need to apply for any special paperwork ahead of time. Just get your tickets online ahead of time, bring your ID's and then fill out the paperwork during registration on February 14th at the Downtown District Office between 2-4pm, and you will receive your signed vow renewal certificate after the ceremony.
All couples participating in the group wedding will have their certificates signed by the officiant. You will receive special signature Valentine's Wedding cupcakes, a love lock for the new heart love lock sculpture, and a gift bag for participating. You will receive these items at registration. Couples will get a keepsake photo, a Keepsake lock for the Love Lock sculpture to lock your love forever. You'll receive a keepsake photo immediately. Every couple will also be registered to win a large gift package from participating partners!
6th Get Your Kiddo's entered into the Lttle Miss Valentine and Little Mr Cupid contest (mentioned above)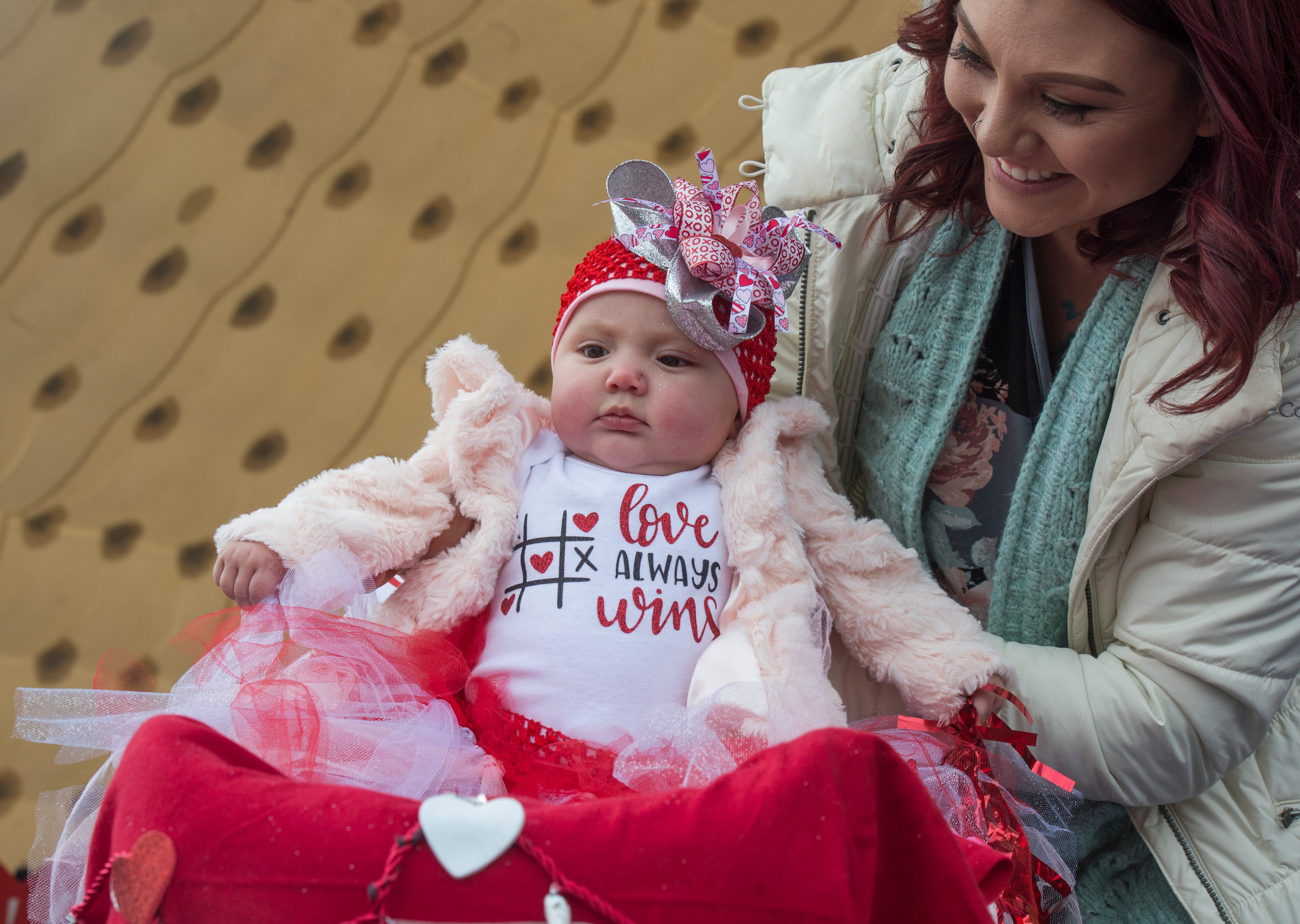 If your child loves to dress up and is an outgoing fun loving kiddo then this is the contest for them! There are 2 age contest categories 0-2 and 3-4. The contest will be held at the historic Rialto theater on the 15th from 2-4pm. Contestants will be judged on creativity of costume and personality. Check in is at 1pm for contestants at the Rialto. Register online prior to the contest - no registration will be accepted at the venue. There will be 4 grand prize winners. Each grand prize winner will receive a $100 gift basket filled with items from various businesses and a crown or arrow. Register here. And more information here.