Ah, Love is in the air. Valentine's day is a day that gives everyone an excuse to tell someone how much they mean. The Sweetheart City of Loveland encompasses love - why it's even in the name. It's no surprise that Loveland offers some unique and special ways to spread love not only between one another but world wide.
How to celebrate Valentine's Day in Loveland ?
Let me count the ways!
1. Send a little love from the Sweetheart city. Way back in 1946 Postmaster Elmer Ivers Chamber of Commerce President and Ted W. Thompson and his wife Mable envisioned sharing the romantic name of Loveland Colorado with the whole world thus in 1947 the re-mailing program was born. Now you can have your personal card mailed to Loveland and re-mailed to its final destination stamped with the yearly Valentines poem. Or if you prefer you can go online buy the yearly Valentines card designed by a local artist (Larry Starck this year) and mailed with the poem to any end destination you choose. Find all you need to know about the re-mailing program here. Deadlines for mailing: International cards due February 1, Continental U.S February 7, Colorado February 9th. For more details read my article.
2. 1st Annual Sweetheart Festival. The inaugural Sweetheart Festival will showcase Love Locks and Lights. Over 70 years sweethearts across the world are invited to gather in downtown Loveland to celebrate the valentines season is the city of Love. When you visit the Sweetheart Festival you'll find one of the largest Love Lock sculptures in the US, Musical performances, Mapping projection laser shows each night, Art Installations/interactive art displays, Sweetheart City Race, Sweeheart LOVE Art Gallery on 4th, For the Love of Chocolate and Beer and Wine tastings, Snowzilla Jr. The largest inflatable toboggan slide in the U.S, Balloon send off to remember those we have loved and lost, Little Miss Valentine and Little Mr. Cupid contest for kiddos 5 and under.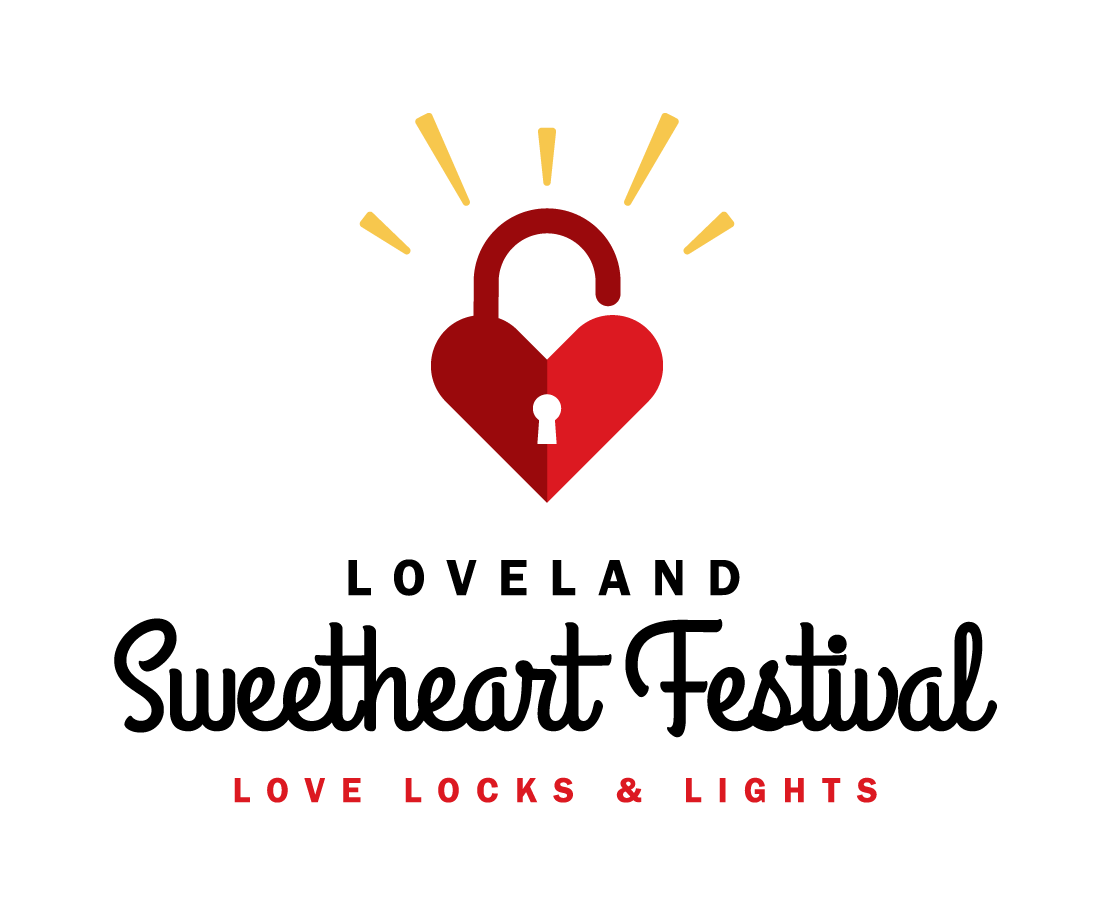 3. Buy your Sweetheart a heart. Every year for the past 40 years, along the main highways through town Loveland lines the streets with large red hearts. Each heart has a loving sentiment stenciled on it. Some show gratitude from businesses to patrons, others celebrate wedding anniversaries, years together or just "Dan Loves Melissa". My favorites are the marriage proposals! As long as you keep the wording to 25 characters or less you can say anything loving! If you want to buy your heart you have to start early and act fast as they sell out quickly. This year's are already sold out. If you are interested in purchasing your heart for next year look at buying your heart in Early January! Cost is apx. $50. Now this program begins in December and as more and more people find out about it – it grows but it also sells out quickly! I would suggest buying your heart in December for the following February.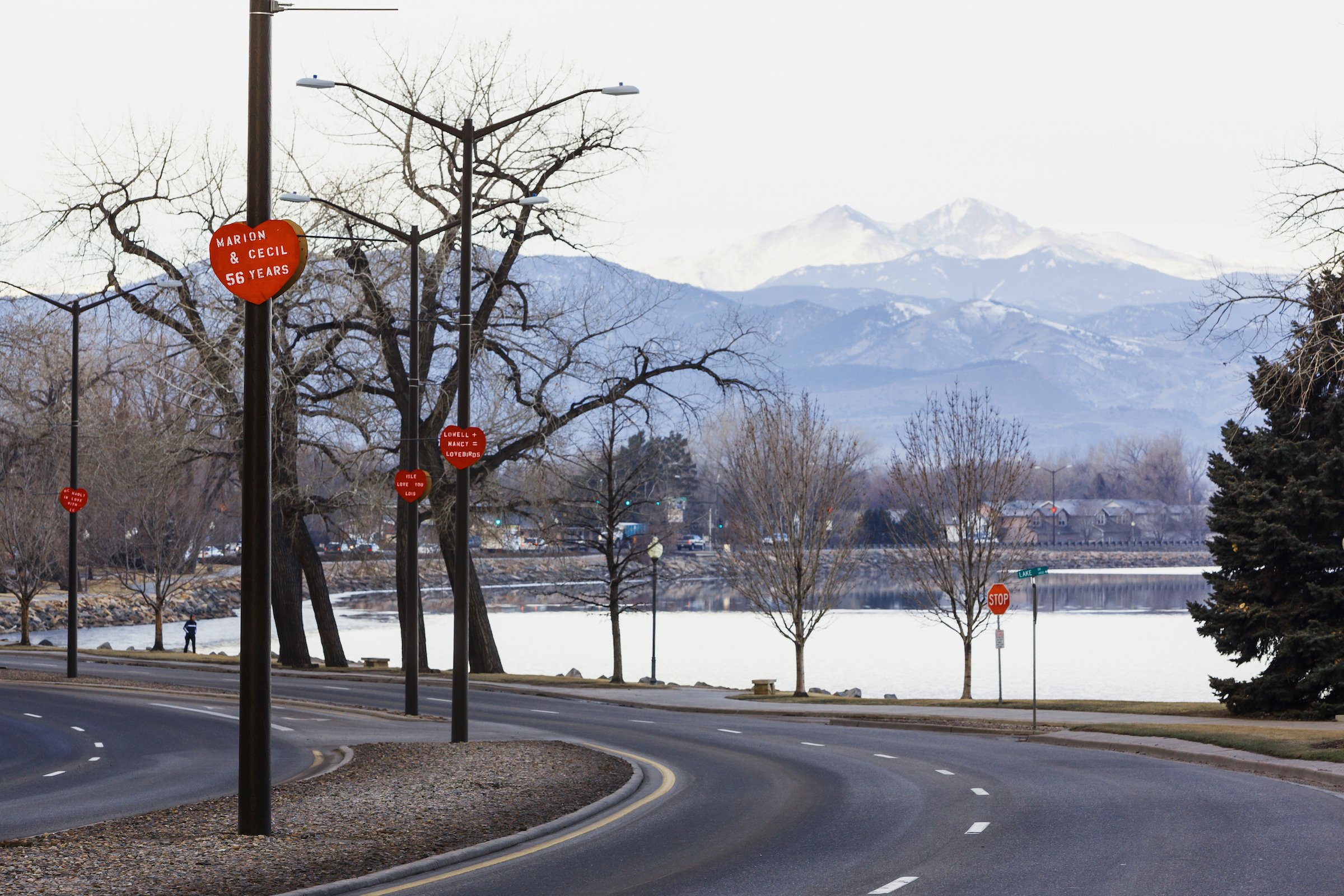 4. Find your HeART. If you have a want to see some new places in Loveland that you may not have seen before. I recommend doing the "City With HeART" ™ sculpture hunt. Instructions for the scavenger hunt are simple. 1) Locate all 30 hearts around town (with the help of a map), 2) Snap a photo, 3) Go to the visitor center ( 5400 Stone Creek Circle at the Promenade Shops Outlets off I25 and 34) 4) Receive your souvenir! Simple!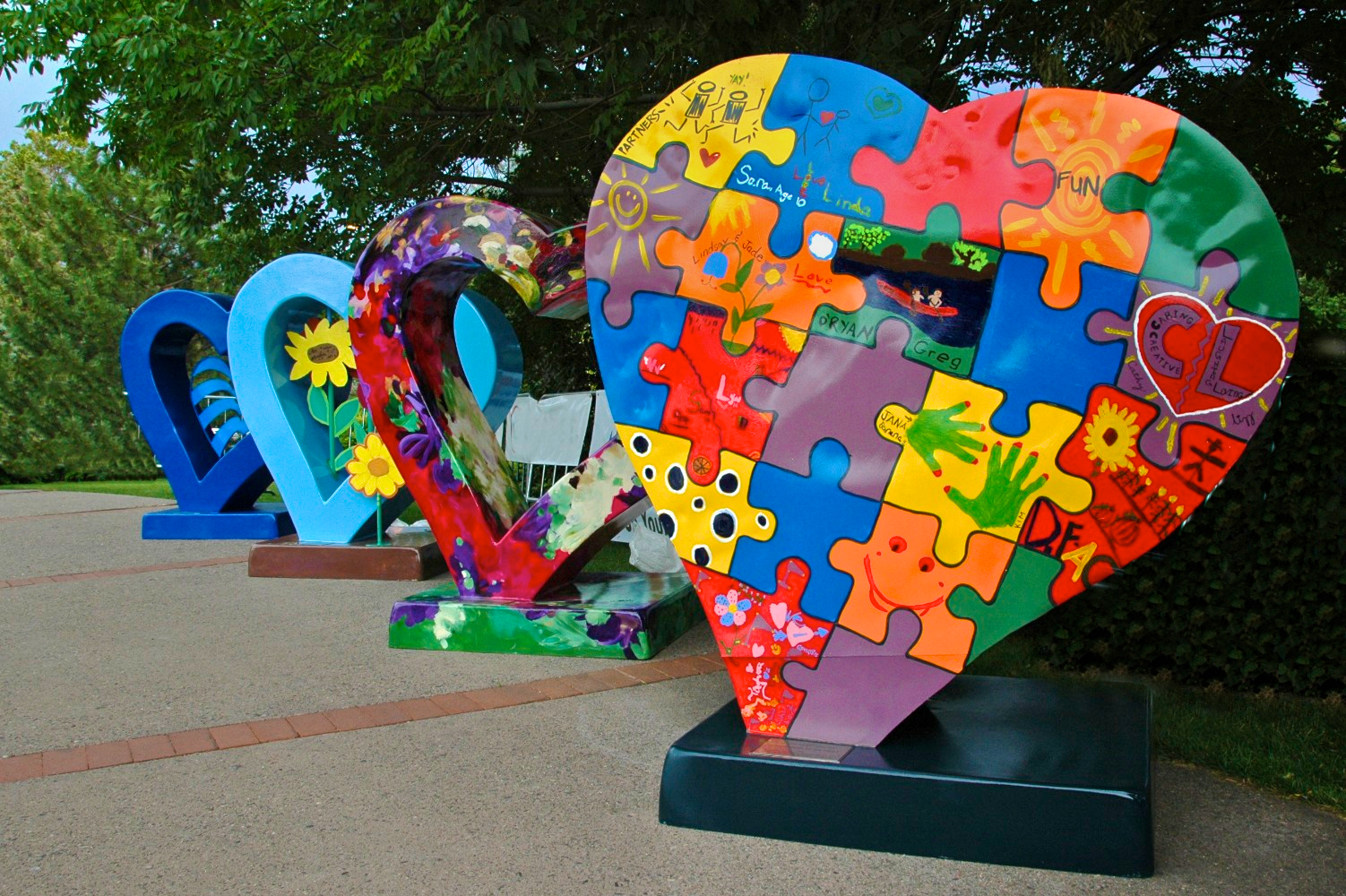 5. Don't forget just doing something simple. #LiveLoveland is a proactive way to engage our community. It focuses on Loveland's community with these 4 elements. 1) Vibrant arts & culture, 2) Unending recreation opportunities all year long, 3) Economic vitality, & 4) World-Class education system.
Putting a spotlight on the following assets that make Loveland special:
Gateway to Rocky Mountain National Park
Great quality of life
Festivals (Sweetheart Festival, Corn Roast, & more)
Crossroads of Colorado
Unique restaurants
Soaring Economy
Friendly residents
Welcoming to newcomers/visitors
World Class horseback riding
Loveland Beer & Wine tours
Benson Sculpture Park – Chapungu Sculpture Park
Foundries & home of the Sculpture in the Park & Sculpture Invitational
Find your favorite thing around town or something that emulates any of the above, take a picture, view the #LiveLoveland community gallery and add your own picture.
A fun video to leave you with - The Valentine Re-mailing program volunteers having a bit of fun!