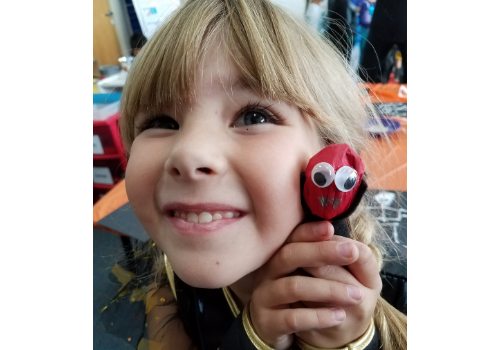 Wait. What? You've never met the Switch Witch?
Well, let's take a moment to introduce her so that she can make a stop at your house this year!
On Halloween night, kids throughout the country venture out to trick-or-treat. They all have one goal in mind: Gather a LOT of candy. But, it is not all for them, no no no! It's true, some of that candy will comfort their bellies in the coming days, but a good chunk of it should be collected for the Switch Witch.
Just how much candy she wants you do not know, so it is best to err on the side of caution and leave her more than you think she may desire. Halloween night, like with Santa, after the children have drifted off to sleep, the Switch Witch visits and collects the candy left for her by the children and switches it out with a toy or other item the child desires!
The Switch Witch is not scary. She is a welcomed guest - maybe even a cousin of the Tooth Fairy!
So, Instead of having bags of candy for weeks, the Switch Witch helps you reduce the stash to a more manageable amount. Of course, you can still allow your children to indulge as much as you would like on Halloween night, or to reserve as much as you'd like for snacking on in the coming days... but, it also allows you to stash some away for yourself, or to donate to a good cause, such as Operation Gratitude or a Halloween Candy Buy Back at a local dentist's office.
Are you looking for a local dentist to drop off candy that the Switch Witch desires, here is a short list:
Fort Collins:
Pediatric Dentistry of the Rockies is doing a Buy Back November 1st to 9th
4609 South Timberline Rd. Suite 103B, Fort Collins, CO 80528 Ph: 970-484-4104 Email: info@rockieskidsdds.com http://www.rockieskidsdds.com/
Mountain Kids Pediatric Dentistry will do a candy swap where they give you a more "tooth" friendly treats in exchange for those sticky and hard candies that you get! 3600 Mitchell Dr. #40, Fort Collins, CO 80525 Ph: (970) 224-3600 Email: info@mountainkidsdentistry.com http://mountainkidspediatricdentistry.com/
Big Grins Pediatric Dentistry 3221 Eastbrook Dr Ste A101. Halloween Candy Buy Back November 1st 4-6pm https://www.facebook.com/events/545316702577183/
Loveland:
Pediatric Dentistry of Loveland has their drawing Nov 1st then again Nov 5th to 8th from 8am -5pm. $1 per lb. up to 10 lbs. Limited to the first 500 lbs of candy. 2800 Madison Sq Dr. #1 Loveland CO 80538 Questions? call 970-669-7711. Visit their web page at https://www.tropicalteeth.com/
Greeley:
Dana Orthodontics is doing a Buy back Nov 1st from 4:00 to 5:30pm only
1815 61ST AVE., SUITE 101, GREELEY, CO 80634 Ph: (970) 353-3747 Email: office@danasmiles.com http://danasmiles.com/
Wild For A Smile will be doing a buy back
1819 61st Avenue #101, Greeley, CO, 80634 Ph: 970-506-1339 Email: dr.m@wildforasmile.com www.wildforasmile.com
Windsor:
Windsor Pediatric Dentistry is doing a buy back Nov 1st from 3-5pm.
1299 West Main St. Unit C, Windsor, CO 80550 Ph: 970-674-3247 https://www.windsorpediatricdentistry.com/
Johnstown:
Operation Gratitute Candy Give Back Black Sheep Eatery & Market19 1/2 S Parish Nov 1-4th. https://www.facebook.com/events/277108222927605/
Happy Trick-or-Treating!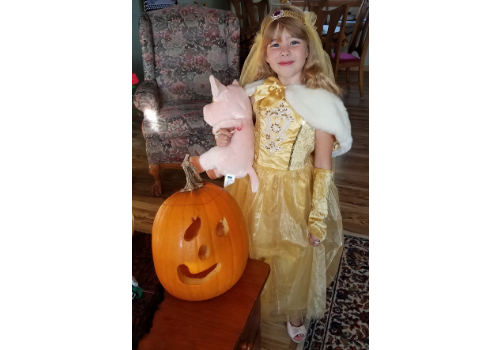 Welcome to Macaroni Kid Loveland,serving Berthoud, Johnstown, Windsor and surrounding areas!
Do you live in LovelandCO or the surrounding area? Are you looking for things to do locally with yourkids? We have an event calendar just for families in and around Loveland! It'spacked full of local events, festivals, fairs, story times, character visitsand awesome local family fun in Loveland CO.
Sign-upfor FREE by clicking HERE.